Interior and Architectural Designing by Lumion
This course is for architects, interior designers, and design students who want to make their designs realistic in seconds using Lumion 8. Rendering with Lumion is as enjoyable as playing video games; it can render 3D Plan, 3D Section Elevation Interior exterior landscape perspective VR, and 3D animation all at once. With Lumion, you can complete your 3D rendering job in half a day because fullHD photorealistic rendering takes less than a minute.
Lumion, it is designed for architectural and interior rendering for real.
Interior and Architectural Designing by Lumion
| Batch Start's On | Course Duration | Format |
| --- | --- | --- |
| Every Monday | 80 hrs. | online/offline |
Curriculum

Session 01 - Introduction

Welcome
Using the exercise files

Session 02 - Lumion Basics

Review the start screen
Benchmarking
Loading projects
New Projects
Interface
Settings menu
Controlling the camera
Placing content
Importing models
Reload imported content
Selecting items
Creating a camera path
Rendering a video
Saving a project
Taking a photo

Session 03 - Landscape

Creating new terrain
Adjusting terrain options
Paint on terrain
Understanding height maps
Adding water
Adding an ocean
Clean up
Adding grass
Random flowers and rocks
Adding trees
Modify trees
Tree properties
Adding multiple trees
Import architecture

Session 04 - Materials

Assigning interior materials
Assigning exterior materials, part 1
Assigning exterior materials, part 2

Session 05 - Environment

Set sun height and direction
Sun effect: image
Fog effect
Autumn generator
Falling leaves
Rain effect
Snow effect
Controlling clouds

Session 06 - Build Mode

Adding cars
Adding people
Add lights
Add objects to favorites
Layers
Mass placement
Move rotate and scale
Modify multiple items
Duplicating items
Deleting items
Filter object selection
Select similar items
Randomizing item position
Locking item positions

Session 07 - Lighting

Adding an area light
Add line light
Add spotlights
Spotlight night activation
Targeting lights

Session 08 - Movies, Photos and Panoramas

Creating a movie, step 1
Creating a movie, step 2: Weather effects
Daylight simulation
Solar study effect
Style
Effects
Animation
Movie FX
Rendering still images
Rendering a movie clip
Render a movie

Session 09 - Conclusion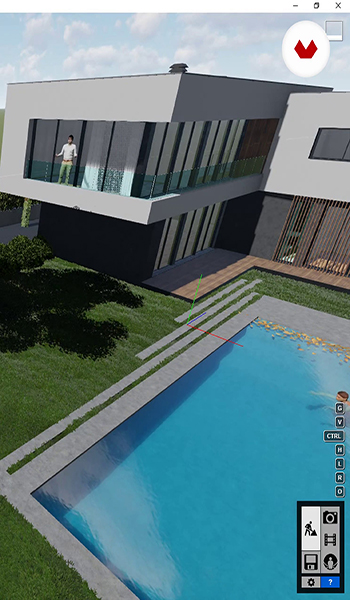 Lifetime access to which has class presentations, quizzes, installation guide & class recordings.
Lifetime access to our 24x7 online support team who will resolve all your technical queries.
Successful completion of the final project will get you certified as a Interior and Architectural Designing by Lumion
Access to the global community forum for all our users that further facilitates learning through peer interaction and knowledge
Instructor
Nitheesh Kumar Reddy C
Sr.Architect
Winner Design Solutions LLP's Founder and CEO, Nitheesh Reddy, has over 6 years of expertise in the AEC business. He has worked on a number of projects, including BIAL and SCR. He also worked on BIM, structural, interior, and transportation design technology. only 5 small workspace interiors around the world and we are among them! Feeling so powerful to break the boundaries and build new design.
One of my friend recommended Winner Design Solutions LLP.I have joined for Architectural Interior Design combo courses . Teaching is good , individual attention is given . This is one of best career building platform where they teach everything work and company requirements related , placement assistance is also provided. Best Choice to Enhance your skills in a right way. Bangalore Best Training Institute for your Bright Future. I would recommend Winner Design Solutions for Everyone.
★★★★★
Vishwanath Raju
- Junior Archietect
I am Marudu from GRTIE college, Tamil Nadu, I found this institute through google, and I have done my revit , sketchup , v- ray, Enscape courses with good knowledge by friendly teaching environment here. Best Place to Learn Designing courses to the Professional Level with 100% Placement Assistance.
★★★★★
Marudu pandi
- Civil Engineer
I wholeheartedly endorse Winner Design Solutions. He is a highly competent specialist in the subject; he is gentle with kids and understands the learning process well. He speaks in a clear and succinct manner that is simple to follow and comprehend. As a nonnative English speaker, I couldn't be happier with the time and attention I received, as well as the clear, eloquent, and focused teaching.
★★★★★
Prakash D
- Junior Archietect
Reviews
Interior and Architectural Designing by Lumion
Design professionals who want to learn 3D, Architecture students, SketchUp users looking to advance their skill set.
If I have questions during the course how do I reach you?
You can email or call your tutor directly, I (Tammy) am happy to answer any questions. It helps if you attach the file to the email so that we can click around and help you faster.